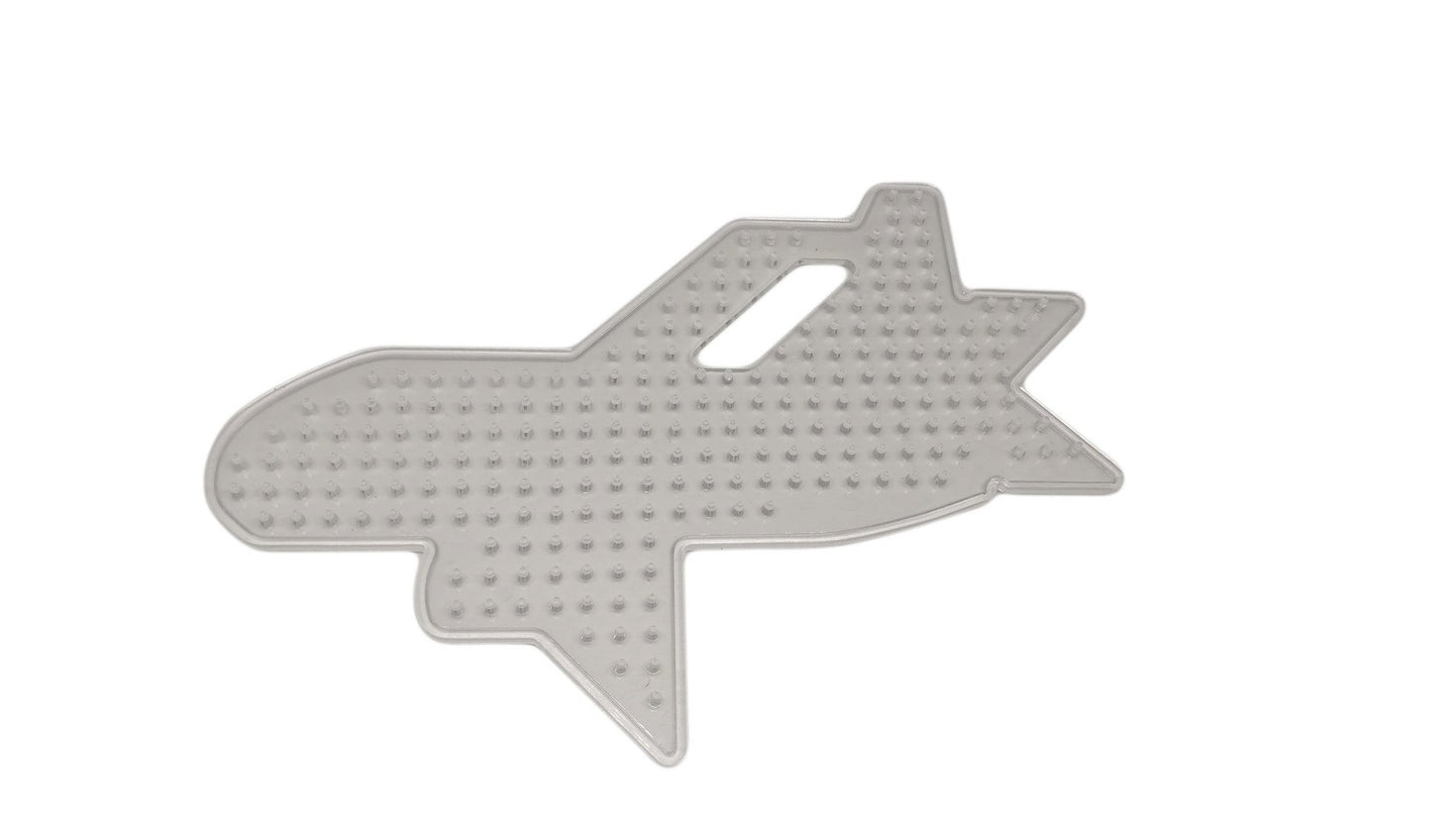 PRODUCT INFORMATION
Legal Metrology
Specifications
Wholesale
PRODUCT INFORMATION
Plastic Pegboards For Aumni Crafts DIY Bead Fusion Kit And All Other Brands 5x5mm Fuse Beads 16x10x2xcm Vehicle Plane Transparent Color (Sold as 1 piece).
Make beautiful DIY craft projects using Aumni Crafts pegboards with fuse beads. Compatible with all brand fuse beads.
Endless creative options using fuse beads include and not limited to Key chains, Toys, Alphabets, Numbers, Tea Toasters, Photo Frames, Gifts, Cell Phone Cases, Mats, Jewellery, Magnet Bases, Home Utilities and Decorative products.
Product photos are taken to best represent the actual color. Please note that based on variations in your monitor/device resolution & settings, colors may look different.
Legal Metrology
Packaged & Marketed By:
Aumni Source Retail Solutions Pvt Ltd, 45 A, Bharathi Colony, 2nd St West, Peelamedu, Coimbatore, Tamilnadu, India - 641004. Customer Care: +91 8800553979 Email: support@aumnicrafts.com. All prices inclusive of GST unless or otherwise specified.
Specifications
| | |
| --- | --- |
| Size | 16x10x2xcm |
| Shape | Vehicle Plane |
| Shape Group | Vehicle |
| Material | Plastic |
| Gender | Unisex |
| Pack Combo Regular Type | Regular Units/Packs |
| Gift Wrap Option Available | No |
| Weight Info | Weight: 0.02 KG (or) 17.6 Grams (approx) Per Unit Qty / Pack. |
Wholesale
You may add more units to your cart to save more on bulk buying. Please refer to information on quantity discounts displayed along with pricing.
For very large wholesale volume or for customized wholesale orders, please contact us.
Shipping cost will be calculated based on weight, pincode and mode of shipping.
Free Shipping Offers/Shipping Promotions/Sale Offers and Rewards may not be applicable for customized or mix & match wholesale orders.
For OUT OF STOCK products and for products that are running low on stock, please contact us for placing wholesale orders. Lead time will apply.